YOUR PARTNER IN THE FIELD

Trade & Representation

PR & Communications

 
Events & Training
…and much more!
We provide regular and transparent reporting on our activities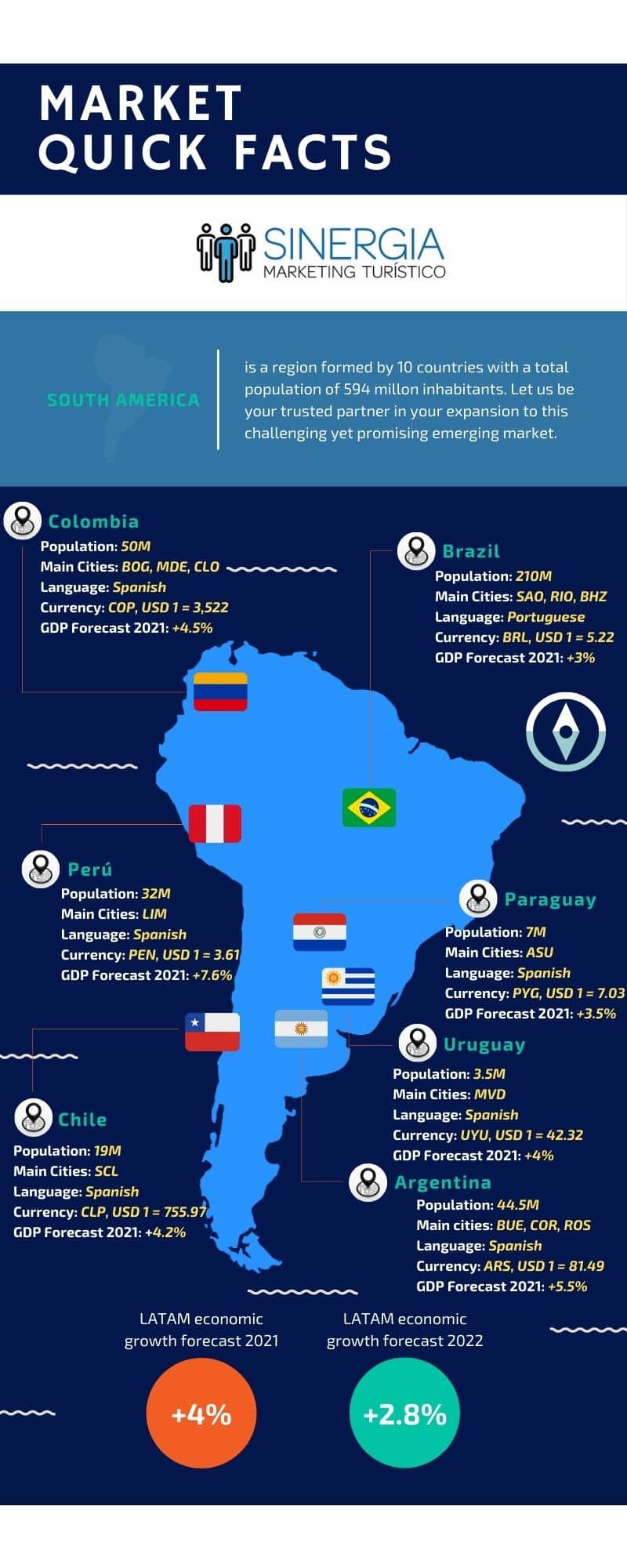 WHAT OUR CLIENTS & PARTNERS SAY
Our collaboration with Sinergia MKT has not only raised our brand's awareness in the Southern Cone, but it has also allowed us to establish long-term relationships with key players, which has ultimately led to increased sales in the region.
We hired the services of Sinergia MKT to help us in entering the market, promoting our services and developing business. Thanks to this joint work we've managed to position our brand and form fruitful alliances with the main tour operators and airlines in Argentina, Chile, Uruguay and Paraguay. We're very satisfied with the work performed so far.
In 2019 Alitalia's Buenos Aires office collaborated with Sinergia MKT and its represented brand ImperaTours, in co-hosting two events for the travel trade in Mar del Plata (Argentina) and Santiago (Chile). I must say that both actions had an excellent reception and outcome. Congratulations for your work!
Get in touch, tell us your thoughts and let's synergize!